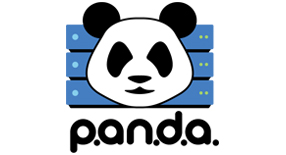 P.AN.D.A. Costs and Limitations
This certified product-version will require an annual fee, per prescriber, to support e-prescribing (170.314.b.3) and the electronic prescribing of controlled substances. These services are provided by e-prescribing vendor DoseSpot, and do not require any additional contractual agreements. In P.AN.D.A, lab and radiology order functionality is provided by lab vendor, Emdeon. This includes the incorporation of lab results (170.314.b.5) and computerized physician order entry (CPOE) for laboratory and radiology orders (170.314.a.1). If a provider requests an interface with a lab or outpatient imaging site that is not part of the Emdeon network, this certified product-version will require a one-time fee to establish a new interface. If any lab or outpatient imaging site is unable or unwilling to establish an interface with P.AN.D.A, a provider will incur a nominal per order transaction fee for all lab and radiology orders. Providers are not required to enter into contract with Emdeon in order to utilize P.AN.D.A.'s lab and radiology orders functionality. For authentication, access control and authorization (170.314.d.1), P.AN.D.A. requires the use of the directory based identity-related service, Microsoft Active Directory. This service is not included in the P.AN.D.A. contract and providers would need to work with a Microsoft reseller at additional cost for installation and management of Microsoft Active Directory.
P.AN.D.A. offers a license-based solution for a recurring software license fee, per provider, with additional fees for implementation. There is also a flat fee, per provider, for monthly support and maintenance. Implementation costs do not include travel and airfare costs, which are billed separately. P.AN.D.A. is not a billing system but it is capable of connecting with 3rd party billing systems which will require additional costs. This certified product version will require an annual fee, per provider, for clinical interface terminology. Healthcare coding and clinical terminology is provided by a third party vendor but is managed by Queen City Code Factory. This feature does not require providers to enter into any additional contractual agreement. This clinical interface terminology provides ICD-10, ICD-9, SNOMED and DSM coding utilized for the problem list (170.314.a.5), family health history (170.314.13) and procedure orders.
Pursuant to P.AN.D.A.'s security policy, the direct messaging capability is restricted and users will be unable to exchange messages with users of third-party HISPs with whom the developer does not have a trust agreement. Currently, P.AN.D.A. is not part of a HISP network, but should a provider wish to establish a new connection with a third-party HISP, the provider must lodge a service request identifying the third-party HISP along with contact information. P.AN.D.A. will establish, maintain and support technology to manage the connection and there are no additional costs associated with P.AN.D.A.'s direct messaging capability. Third-party HISPs must agree to P.AN.D.A.'s connection and trust agreement and Queen City Code Factory will make every effort, in good faith, to establish such connectivity within a reasonable time frame (no longer than 3 months). There are no specific HISPs we cannot work with, however, we do not warrant that P.AN.D.A. will be able to establish agreements and required connections with all third-party HISPs.